Woodwark Bay
Great Barrier Reef
Australia
Woodwark Bay

, more than 4000 acres of spectacular property
No one but you.
In the midst of the Whitsundays there is a jewel - containing exquisitely appointed accommodation for up to 14 guests, offering over 100 km of roads to be explored, providing a private lake to be water-skied and fished on, waterfalls and picnic huts and more surrounded by 50,000 acres of uninterrupted and untracked national parkland.
Activities
Celebrity Dining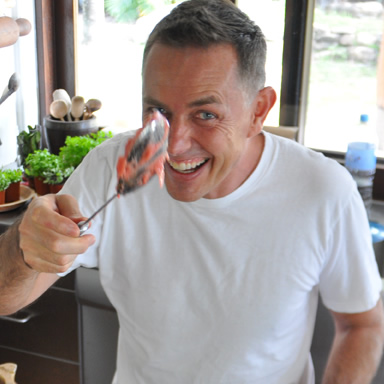 Sean Moran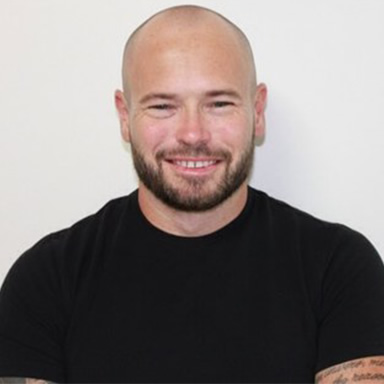 Clancy Atkinson
Accommodation
The peace, the tranquility and sheer beauty of this natural jewel is made perfect by several small and perfectly appointed private grass thatched huts - ensuring an environment of luxury and tranquility which wants for nothing. Each hut has a king size bed, air-conditioning, refrigerator, chilled and filtered drinking water.
Map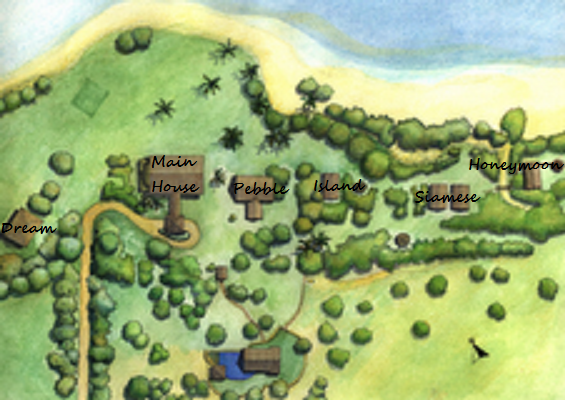 Rates & Tarrif
Daily tariff for the entire 4000-acre property.
Included in tariff: Woodwark Bay amenities. Breakfast, Picnic lunch, Dinner, (alcohol extra). Includes Barramundi fishing, Quadbike tour, Rainforest/waterfall walk, canoeing.
Not included - available at additional cost: hire vehicles, additional quad bike hire, water-skiing, scuba, reef/island tours, parachuting and other special activities.
Payment Terms: 30% deposit, full payment required 9 weeks before arrival, refundable damage and incidentals deposit AUD 10,000. In addition we require AUD 1,500 per day booked, as an advance on Out-of-pocket expenses.
Out-of-pocket Expenses: Alcohol, non-standard food requests (e.g. special seafood for every meal) and extra activities will incur a 10% service charge.
Cancellations: Payment is not refundable unless cancellation in writing is received at least 60 days prior to arrival. If full payment is not received by the due date we will assume that you have cancelled your proposed stay. Days not used from late arrival or early departure are not refundable.
Rates
Price in Aust $ Per Night
15 December to 31 January
$19,000
1 February to 31 March
Wet Season
1 April to 14 December
$15,500
Minimum stay is 4 nights except Christmas/New Year Period = 7 nights